Whimsical Teapot Workshop
Created on Sunday, 03 July 2011 13:31
We had a fun and prosperous workshop for Pinion Hill Gallery in La Veta CO in June.

We had 5 participants plus Nicole Copel the gallery owner. The participants cerated a variety of wonderfully whimsical teapots.

We enjoyed 4 fun filled days of creating. I will post pictures of the girls finished teapots.
Summer at Fort Hays
Created on Saturday, 02 July 2011 13:24

Here are a couple or the pieces that i made this summer in the Clay Plus One Workshop with Linda Ganstrom. I took two classes this summer. These are the first classes in my MFA program at FHSU. This was an intense workshop. We had an amazing group of highly talented people. We learned many new techniques form molding and surface treatments. We had a treasure hunt to find objects to incorporate into our sculptures. This was a wonderful experience as well as a great aya to kick off my new adventure at FHSU. In both of these figures I have used encaustic wax as a new surface treatment on their clothing.
Studio Potter Publication
Created on Monday, 24 January 2011 13:21
My story on the Shigaraki residency is finally published in Studio Potter. It is in Volume 39 N1 Pages 77-81. If anyone wants to order a copy it can be found at: www.studiopotter.org
They sent me a couple of copies so if your are local you can see it Studio Potter Magazine Studio Potter: www.studiopotter.org
For more information, write to: info@studiopotter.org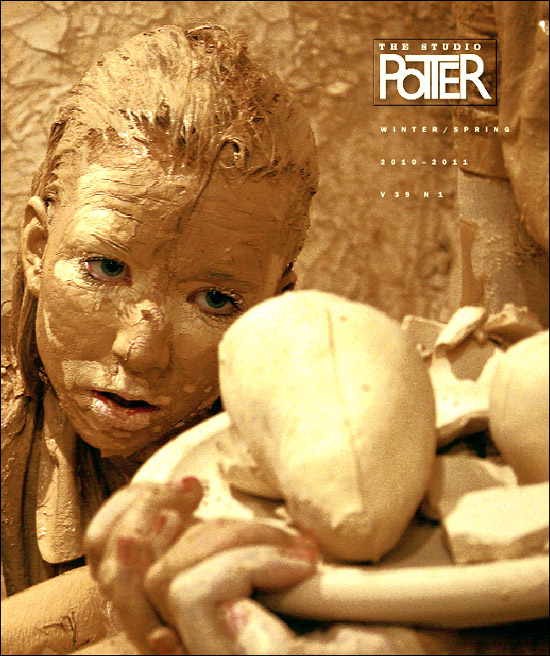 Latest Shows
Created on Tuesday, 07 September 2010 13:11

Life has been a whirl wind since my return from Japan. I have had work in several shows. La Veta, CO- Clay Continuum 5, I was happily surprised to receive best of show. I have work in a gallery in La Veta now. It is in Pinion Hill gallery. It is a quaint ceramics galley on the main drag there. I then was in a show at the fine arts portion of the State Fair where I received 3rd place in the professional sculptural division. Then a show in Ft. Collins at the Poudre River Arts Center. A show called Artist in Dreamland. It is up until Sept 26th. Next, I am in show in Alamosa, CO called Examined Life. One of the pieces that I entered there I made specifically for that show.

Finally , I will be heading out to see Cortney in Arizona, then to Calif to see my sister and family and a class reunion. Then I will drop off work to a show in Santa Ana, CA. It is the Zoomorphism Show at The Meyers Gallery. I also have a new gallery displaying my teapots in Chicago. This gallery is the Chiaroscuro Gallery.
This week the boys begin Potato Harvest too. Enjoy your September; I will enjoy mine.